Press Releases
June 14, 2018
Digital Watchdog® and Connected Technologies Forge New Technology Partnership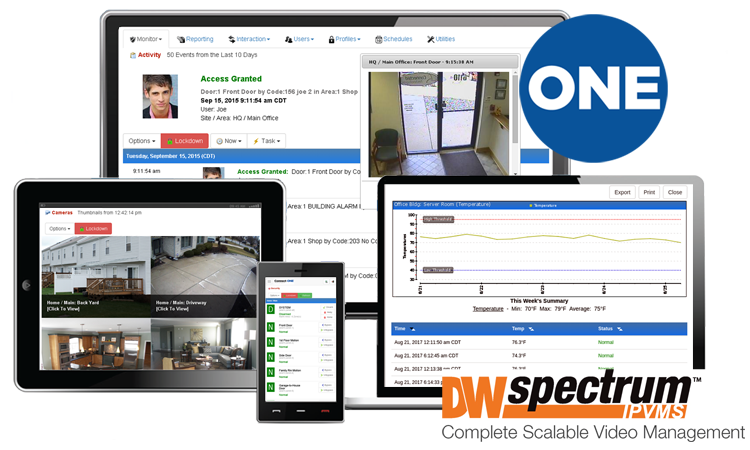 FOR IMMEDIATE RELEASE Digital Watchdog® and Connected Technologies Forge New Technology Partnership Seamless integration now possible between DW Spectrum and Connect ONE® cloud platform June 14, 2018—Digital Watchdog® (DW™), the industry leader in digital recorders, surveillance cameras and related management software, and Connected Technologies LLC, provider of a powerful cloud-hosted security management interface, announce the release of the DW Spectrum integration with Connect ONE®. DW Spectrum is a powerful and user-friendly IP Video Management software, highly optimized to provide unlimited scalability, unmatched bandwidth savings and simplified system setup and management. Connect ONE by Connected Technologies is a cloud-hosted integrated security ...
[Read More]
April 4, 2018
Connect ONE®… It's All You Need [Hide]
Want to become a dealer?
For more information complete the short form to the right. Stop installing software, we'll show you how. Ask about becoming an authorized Connect ONE dealer.
Dealers get a free lifetime testing account for your security business so you can experience the simplicity and better understand how Connect ONE can help your company!