Press Releases
July 30, 2018
Connect ONE® and Bosch Partner for Value-Add Services Plus Easier Integrations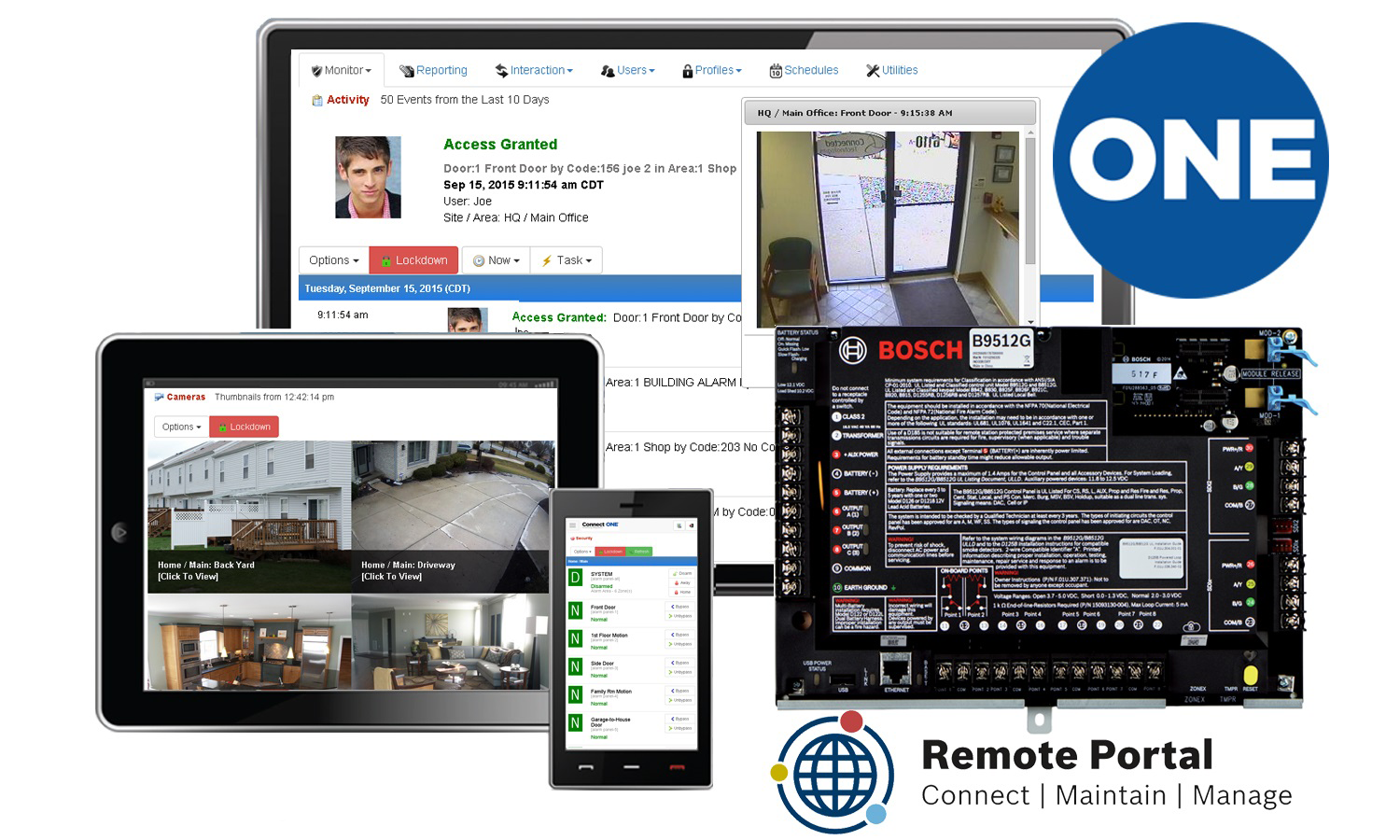 FOR IMMEDIATE RELEASE Connect ONE® and Bosch Partner for Value-Add Services Plus Easier Integrations Through the cloud, dealers have a complete intrusion and access control offering with Bosch panels requiring no additional hardware or software. Monument, Colo., July 30, 2018—The cloud is an enabling technology that brings new opportunity to security dealers and integrators and a way to provide popular services to customers in every market vertical. A seamless integration between Bosch B and G Series Control Panels and Connect ONE® by Connected Technologies LLC makes it simple for dealers to add intrusion detection and access control services from a ...
[Read More]
June 14, 2018
Digital Watchdog® and Connected Technologies Forge New Technology Partnership [Hide]
Want to become a dealer?
For more information complete the short form to the right. Stop installing software, we'll show you how. Ask about becoming an authorized Connect ONE dealer.
Dealers get a free lifetime testing account for your security business so you can experience the simplicity and better understand how Connect ONE can help your company!